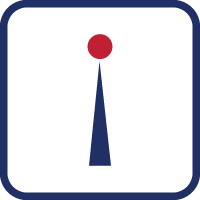 Custom Tracking
Build Your Own Tracking System, for any thing you want to track
Description
Scan-N-Track's fully customizable tracking system can monitor your personnel, customers, attendees, or valuable assets to reduce theft, loss, and inefficiencies.
Increase real-time tracking, accountability and data collection. Get immediate updates by text message or email. Gain valuable insights on movement patterns and other analytics from our robust reporting feature. Download data via Excel or API.
Quickly build a scanning and tracking system for any purpose:
Conferences
Vehicles
Employees
Patients
Nurses
Children
Pallets
Medical samples
IT equipment
And many other uses
Features
Customize quickly and easily
Choose optional texting
Reap benefits with geolocation and geofencing
Run robust reports and export via Excel
Track equipment on the map
Track results with the Dashboard/Portal
Download data to your system via API
Scan without limits
Manage multiple locations
Reasonable Subscription rates
No Hardware, RFID or Chip needed
Download the free mobile app
Instructions
The Scan-N-Track system can be fully customized to meet your particular needs. Instructions for use will vary by each system's purpose. Our customer service team will gladly lead you through the setup and tracking processes.